Volunteer, CEO, food insecurity activist, mother of four, Nichol Ng wears an impressive number of hats. Now the global leadership community YPO gave him another: she was named Global Impact Regional Honoree for the Southeast Asia region. Ng's tireless efforts in the field of food distribution, primarily through his work with The Singapore Food Bank (FBSG), got her the nod, and she says it's an honor to represent her Asian heritage.
"As a business leader, you have to be honest, inspiring, ambitious. Sometimes there's too much sugar coating, but by being very real, my people feel it's okay to be genuinely themselves.
"I hope winning this award can inspire others to take this small step and think about the impact they should be making as well," says Ng. "I think it's also important for a Chinese woman to show that she can do something so impactful amid drastic changes in the dynamics of the world."
In a way, victory is the culmination of Ng's life's work. Every chapter of his career has been dedicated to overthrowing the most nimble of the Four Horsemen – Famine. As CEO of X-Inc, Ng is the head of an A$83.1 million food distribution and logistics business; it's also the family business she's worked hard to build over the past 20 years. "In 2002, my father asked me to help him digitize the business. I've been here ever since," she said.
After five years with the business, Ng acquired it and grew it into one of Singapore's largest food retail networks. "We serve more than 5,000 foodservice outlets, from Shake Shack to KFC, and we distribute major international brands like Unilever and Nestlé."
champion of change
It was while working with these multinationals that Ng became aware of excessive waste in the industry. "The traditional thinking was that you only start doing charity work when you're very wealthy," she says. "But I had a very different mindset; my wealth does not define the impact I can create in my industry and in the world at large.
Having decided to be a champion for change and with no apparent action from Singapore's biggest players, Ng instructed her drivers to pick up excess food during their runs. "We have started using additional warehouse space to store donations; we didn't charge anyone for anything," she recalls. "My father used to tell me that I was wasting the drivers' time."
Worse still, Ng's eldest uncle sentenced her to death when she joined the company. "He actually gave me a year to survive in the business," she says. "Because the general managers, the current traders and wholesalers, the CEOs and the directors, they are mainly led by men. Even in Singapore today, I am still one of the few female business leaders.
However, once the operation hit the five-year milestone, things started to get serious. "Everyone started realizing the impact of what we were creating and suddenly nobody was questioning anything," she says.
Except the customers, of course. One of them, a large supermarket chain, initially rebuffed Ng's advances for financial reasons. "The CEO told me it was cheaper to throw away excess food. They considered donating food an expensive exercise," she says. "Two years ago, this same chain signed a contracted with us to actively campaign and promise us all their surplus food. It took eight years, but we convinced them.
"Everyone started realizing the impact of what we were creating and suddenly nobody was questioning anything."
Even the biggest companies, such as Nestlé and Unilever, didn't have a food donation policy when Ng began his journey. "But we've done a lot to champion the cause and we've been very open and candid in the media calling on other companies to step up and do more, and they did."
And it's impossible, Ng too. As president of ONE (Singapore) she works to raise awareness of poverty at home and abroad and fights to end it. X-Inc and ONE even run a pair of annual food drives designed to help hungry Singaporeans.
Never one to rest on his laurels, Ng felt that more could be done. "My brother and I knew how much food was still thrown away, and there are still people who are hungry," she says.
In 2012, the siblings founded FBSG, the first of its kind in Singapore. "We started by redistributing two tonnes of surplus food," she says. "In 2020, at its peak, we processed 1,600 tonnes of food."
Nearly 370 charities around the world benefit from FBSG's extensive efforts, which take the form of everything from soup kitchens to door-to-door baskets. "My kids think I'm a full-time food banker," Ng laughs. "But I spend a lot of time involving them and other children because I felt there was a clear lack of opportunities for very young children to start volunteering. It certainly brought my family closer.
An honest leader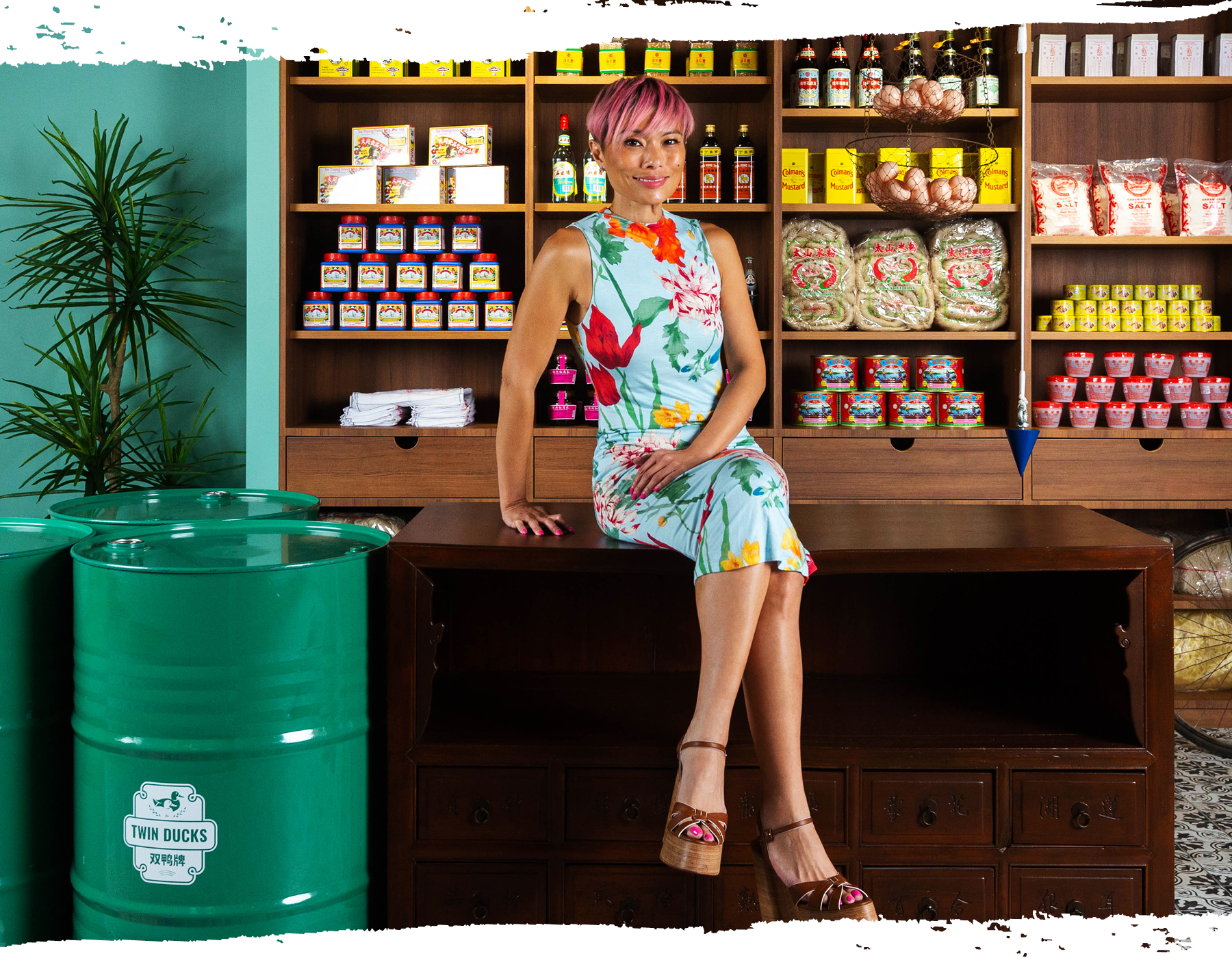 At this point, you'd be forgiven for wondering how Ng is able to spin so many plates. His answer is simply honesty. "As a business leader, you have to be honest, inspiring, ambitious. Sometimes there are too many sweets, but by being very realistic, my employees feel that it's okay to really be themselves ", she says.
This philosophy is at the heart of a corporate culture according to Ng has significantly reduced the average age of the team. "We have so many young interns who come to us because they find our company so interesting," she says.
With so much at stake, Ng shows no signs of slowing down. "If Singapore has such a wealthy, united and kind-hearted people, why haven't we eradicated food insecurity? I am convinced that by harnessing today's platforms, technology and innovation, we can certainly reduce this insecurity by 90%, if not 100%," she says. "We can even feed people better with healthier choices and enable them to break the cycle of poverty."
It's the kind of optimism that not only earned Ng the final YPO honor, but defined his career. "My uncle was wrong; I'm still here 20 years later. I think I must have done something right," Ng said. "I truly hope that I continue to inspire others, women and men, that despite being a parent and juggling business and personal commitments, we can still create a positive impact for the world around us. ."