Black-and-white photographs have always been a window into the past, but Kelly Bonato wants a better look.
Hidden in an old box in his garage, Kelly rediscovered old family photos from the 1870s that had been given to him in his twenties.
They blew her away.
"I forgot the photos," says the Adelaide resident.
"I had no idea of ​​my family history, so I really had no idea who the people in the photos were."
Kelly shared the photos with her extended family and quickly learned that her ancestors had been early pioneers in South Australia, hailing from Scotland.
"When I realized how much my whole family loved them, I started bringing the most beloved ones back to life."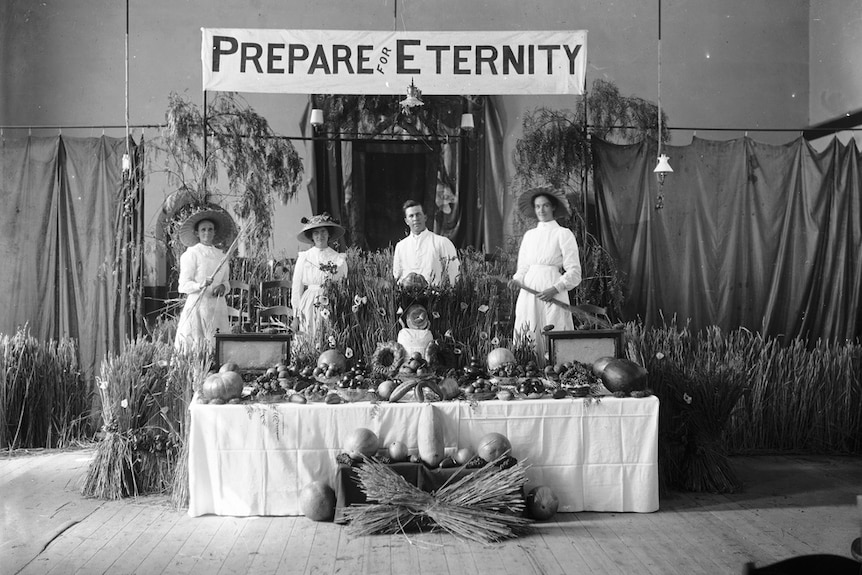 Kelly's son, by chance a software engineer, built him a tool for colorizing photographs.
Using the new photo editing tool and software, Kelly got to work.
"After I colorize the photos, I go back to photoshop them just to refine the colors, whether it's the skin tone or the paint on the building," she says.
Learning so much about her family through the rediscovery of the family photo album, Kelly quickly discovered that she had an insatiable thirst for history and old black and white photographs – not just those belonging to her family. .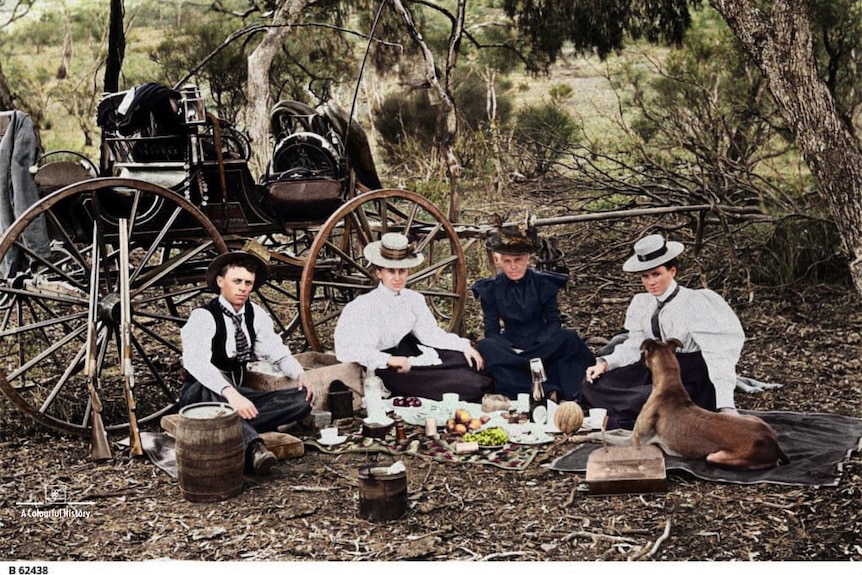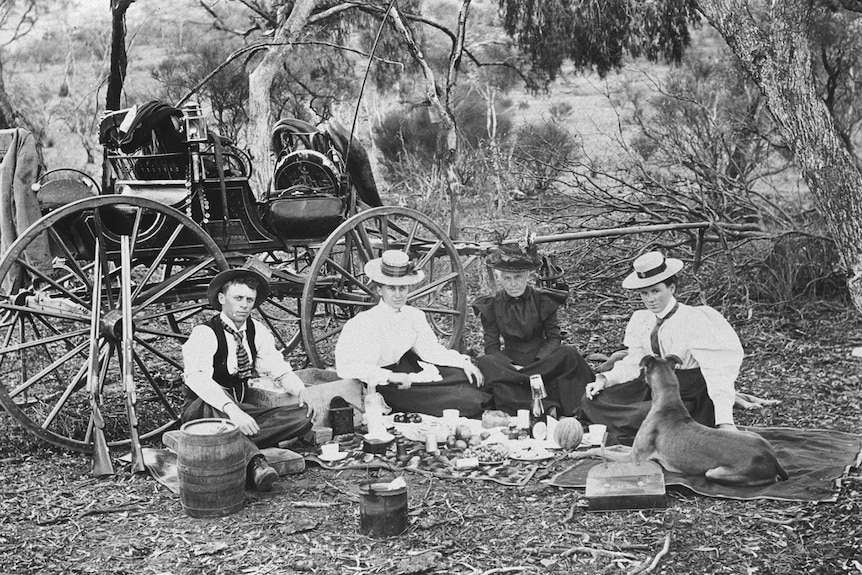 "I spend hours researching now, going through the State Library and the State History Trust," she says.
While others learned to cook sourdough and participated in yoga at home, Kelly opted to hone her colorizing skills.
"I wouldn't call myself an expert, but I used the time of the pandemic to work on that particular skill and I was never too good at cooking anyway," she says.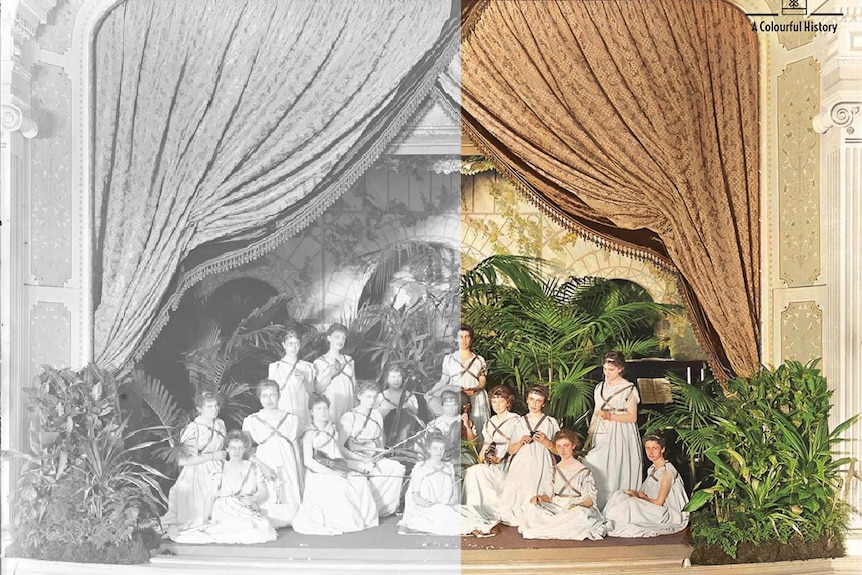 In technicolor
Kelly believes the colorization process can bring historic photographs into our current reality.
"We see the world in color, so when I see things in black and white, it doesn't feel as real to me."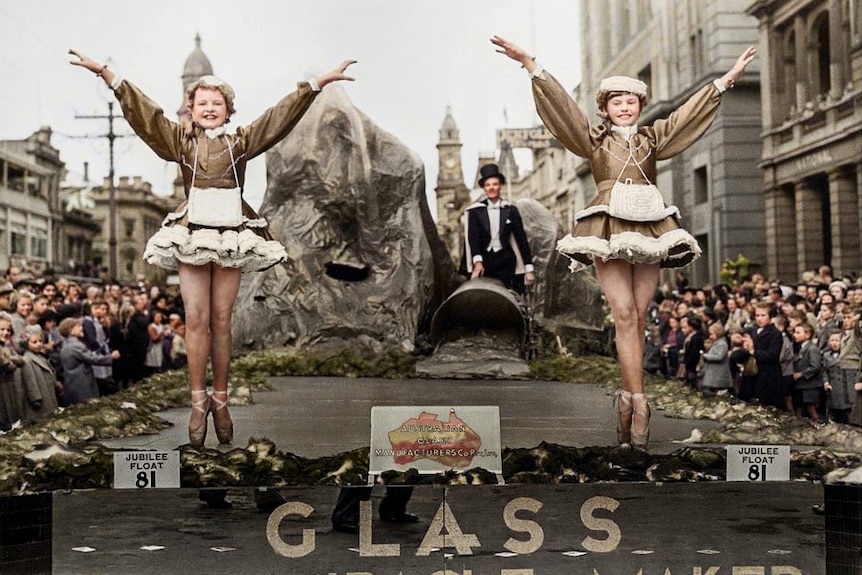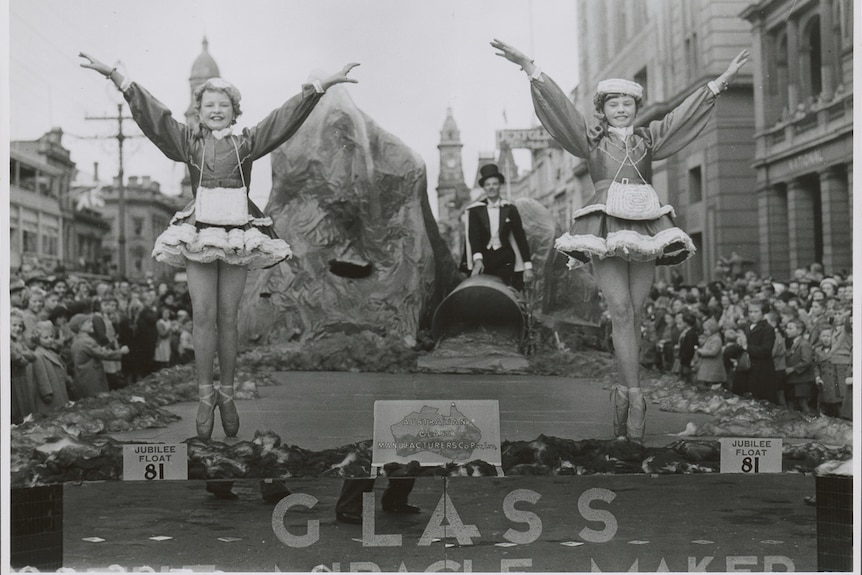 Kelly launched a Facebook page, posting both the original black and white image and its new colorized version.
"It's important to grab people's attention with the color photo first so that they then read the story behind it," Kelly says.
The photographs Kelly chooses to colourise cover the whole of South Australia.
"I have to be honest, I colored pictures of places I've never been," she says.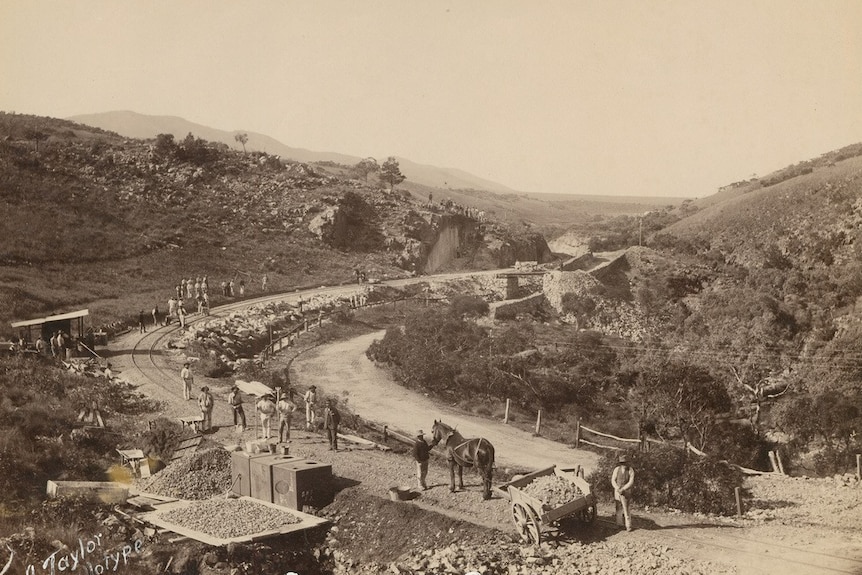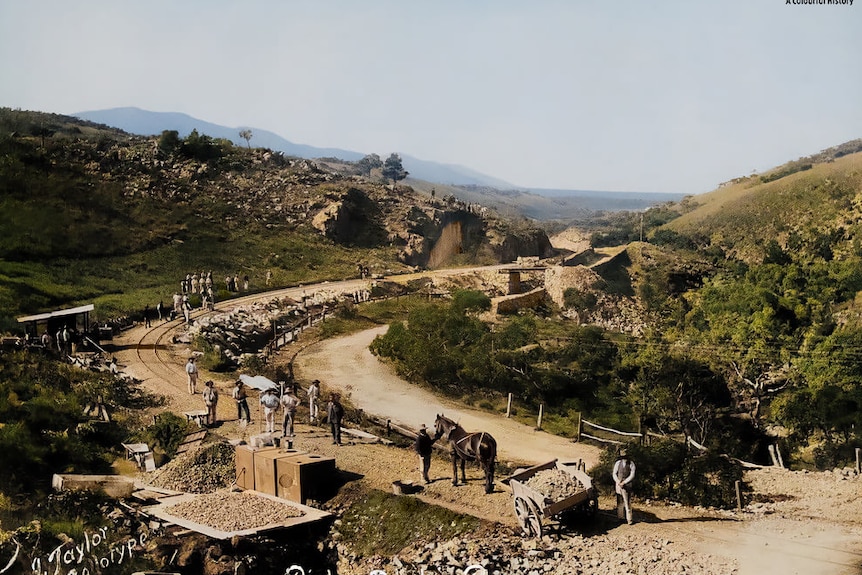 With a focus on regional photographs, Kelly is drawn to stories that are not always well known and, for her, these are stories from the bush.
"I love finding photos of people and finding their stories," she says.
While people seem to be her obsession, she also knows the most important buildings to watch in the country for her audience.
"Having spent time in country towns myself, I watch pubs closely. I know how important they are."