ST. JOSEPH, Missouri — When local peony perfectionist Don Hollingsworth began hybridizing the plants in 1958, he had no idea he would still be doing it 64 years later, or receiving an award for the whole thing. of his work in the field. On Sunday, the Albrecht-Kemper Museum of Art and the Heartland Peony Society recognized Hollingsworth for his artistry and skill in hybridizing peonies.
Hollingsworth grew up just south of St. Joseph, and after graduating from the University of Missouri, he headed north to Nodaway County to work with the University of Missouri Extension, according to an article in the MU College of Agriculture released last year.
He made his first crosses in 1967 and has since brought about 80 varieties of peonies to market while self-employed on a farm in Maryville where he still lives. He sold the business in 2013, but still focuses on his favorite part of the peony industry, breeding.
On Sunday, surrounded by his flowers at AKMA, Hollingsworth sat in the sunshine, which he said felt good, and offered advice to friends, family and flower enthusiasts who reached out to congratulate him.
Several asked for specific advice like "How can I get more flowers?" But many were just happy to see him come out and take pictures with the 93-year-old flower lover.
"We are very proud," said LaDonna Benne, Hollingsworth's daughter. "(He deserves) all the recognition he can get. He has been dedicated to peonies for decades.
Eric Fuson, AKMA's executive director, said shortly after Hollingsworth was first introduced to the museum, the museum received a gift of peonies that were just planted last fall in the museum's garden. 'main entrance.
"You know as well as anyone that it's pretty rare for them to flower their first year," he said. "All of them did, which is another such testimonial here."
Fuson told the Forum that the museum is a place where people can gather not only to see fine art, but also to share skills, passions and information. Displaying the Hollingsworth Peonies outdoors provides a great experience as you enter the museum full of shared community artwork.
"Our gardens are just as much art as what we have inside," Fuson said.
In conjunction with the Heartland Peony Society and the Maryville Garden Club, the museum presented Hollingsworth with a lifetime achievement award, a lifetime membership in the museum, and a large vase created by artist potter St. Joseph David Harris, "who's kind of like the Don Hollingsworth of clay," Fuson said.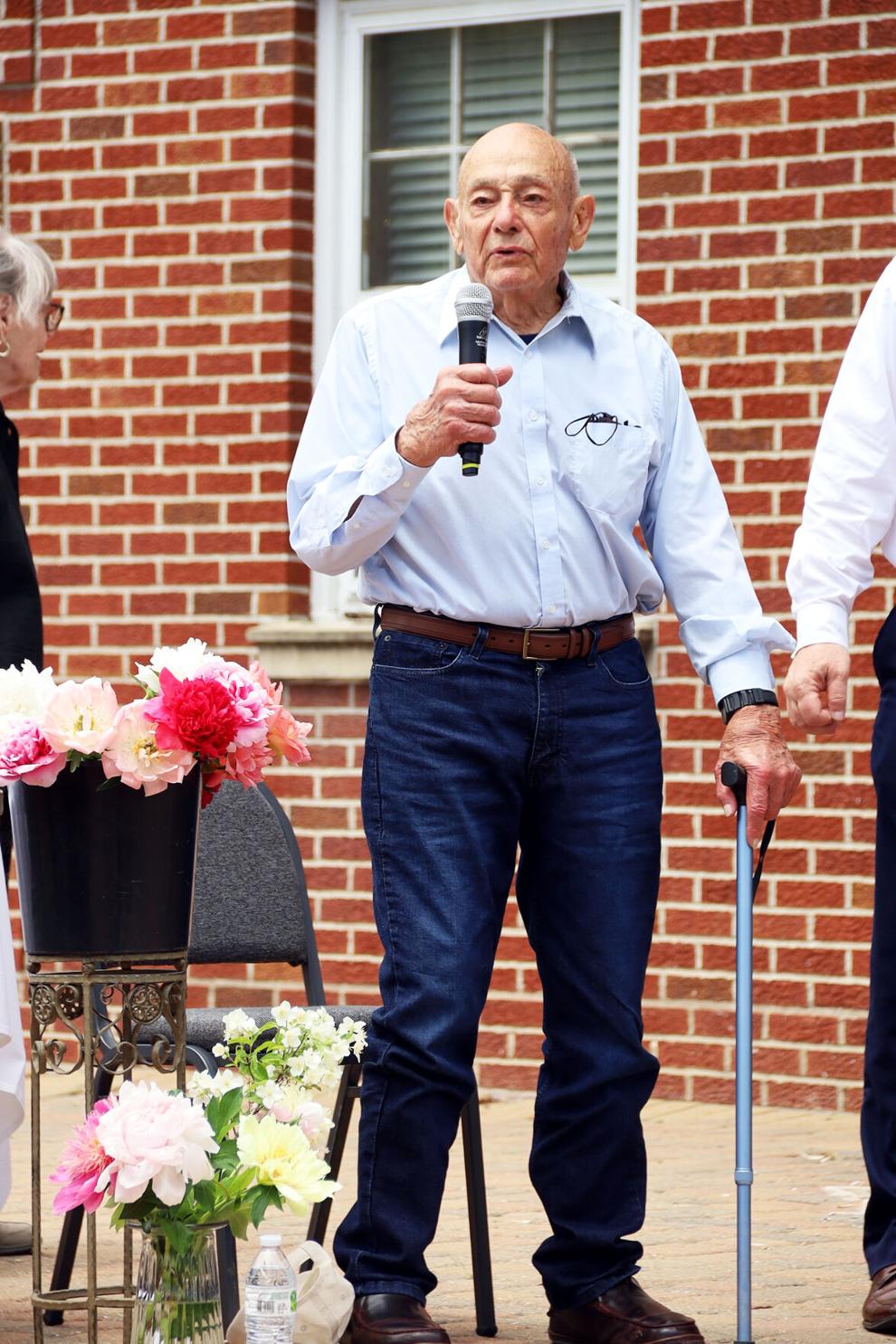 Hollingsworth, standing with a cane, spoke briefly saying he greatly appreciated the attention, but said there were others who also deserved recognition: Nancy and Grant Evans.
"They helped me a lot to be able to carry on," Hollingsworth said. "You know we've done over 500 crosses this year, and that's about 100 different matings. It wouldn't have happened if Nancy hadn't been there every day to help make it work.
Evans joked that it might be easier to list the things she doesn't do, but said she and Hollingsworth in a golf cart always drove through the farm making crosses. He tells her what to put on which and they create the races.
"We just go around and do the pollination," she said. "…I'm sure there would have been someone else to do it if I hadn't, but he wouldn't be doing it on his own." … This is a difficult work."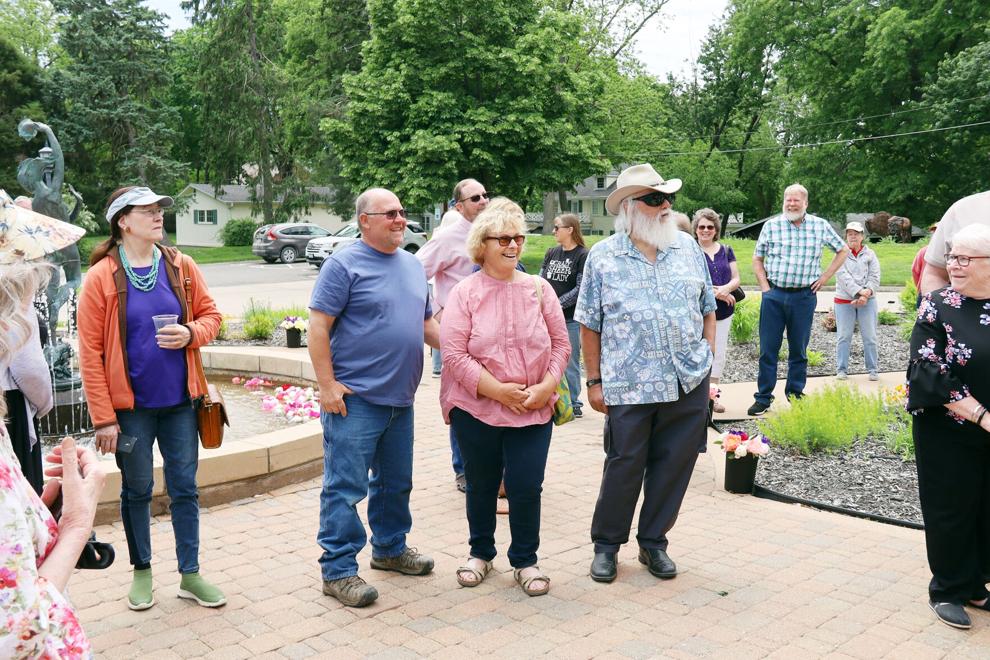 From picking up groceries, driving him to doctor's appointments and calling the ambulance if needed, Evans smiled as he talked about his duties on the farm.
"We're going to Ann Arbor at the American Peony Society in two weeks and I'll drive him there," she said.
Evans went on to say that Hollingsworth is very active and she knows he wouldn't enjoy life without his work with the big flowers.
"I don't think if he couldn't pollinate he would be able to last," she said. "He knows he can't pollinate. I mean, it's a bee. It's a bee. He just wouldn't be able to help himself. Failure to do so would kill him.